Coconut DF Live@Library Bar 5th Dec 2009 Lincoln UK
Part 2
Dead Baby Parade was the first full band on the stage. How did Simon, Deli, Josh, Anais and Sarah did fit on the stage is a miracle. But they delivered again like in Pats memorial last September a fantastic show with their stunning indie-psychedelic folk.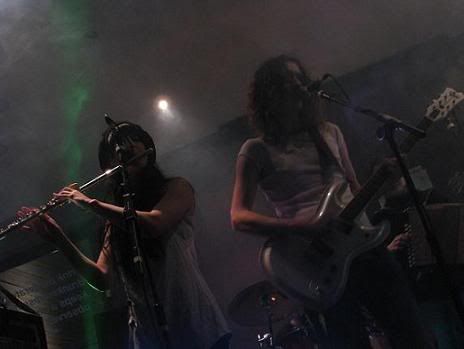 Dead Baby Parade&Diamond El Fonsbrook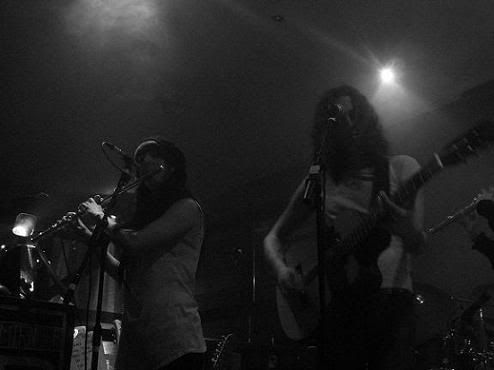 I really hope the guys release a full album soon can't wait to hear it. Apparently there are rumors that Dave Fielding might produce them something on the near future but nothing is confirmed yet.
Meanwhile you've got their Myspace:
http://www.myspace.com/dbparade

'Take my home' and 'Keep it hidden' are amongst my favorites. Not sure about the set list but 'Pretty' and 'Bleed Away' were deffo played.

It was then time for

Helium 3

. I was really hoping they were as good as they were the morning before on the rehearsals were I co
uld hear two new songs and also the mint cover of

The Cure '10:15'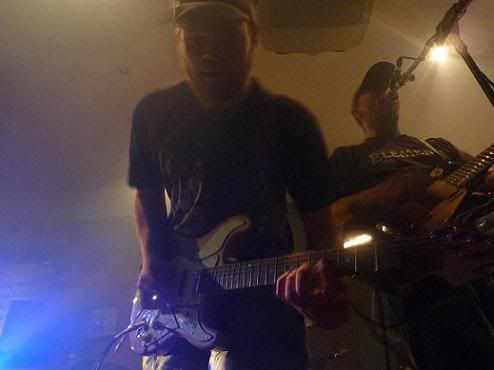 Josh&Mark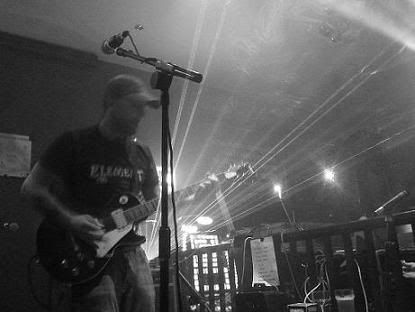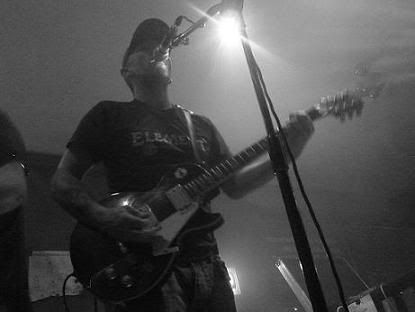 Helium 3

-Feels like
-Never Stop
-This Time
-Bad stuff
-10:15 [Cure cover]
-I wish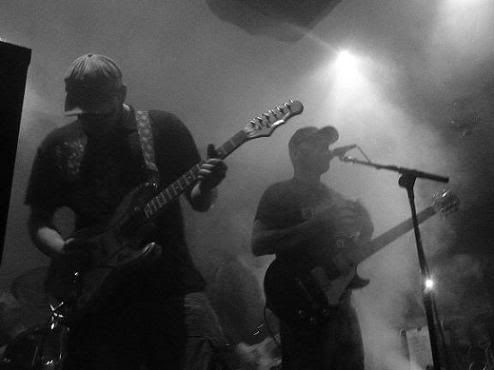 Great show and the best openers indeed for

Coconut D

F.
A mint set of spacey trippy alt punk rock.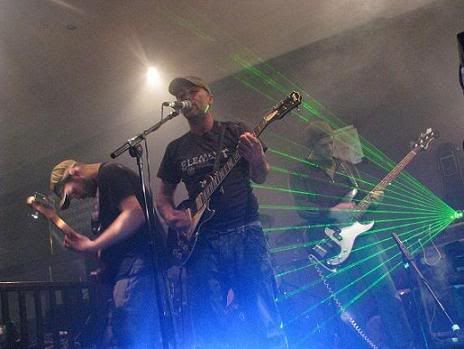 Helium 3: Josh&Mark&Dave Jackson

Ever seen a Cat on a gig?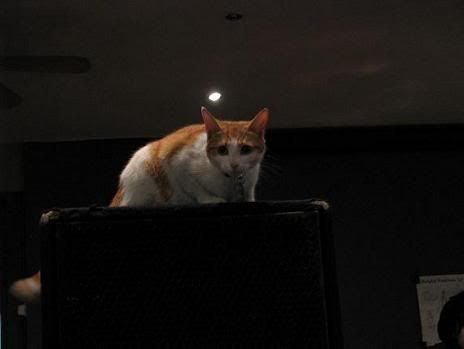 Ooshka enjoyed the gig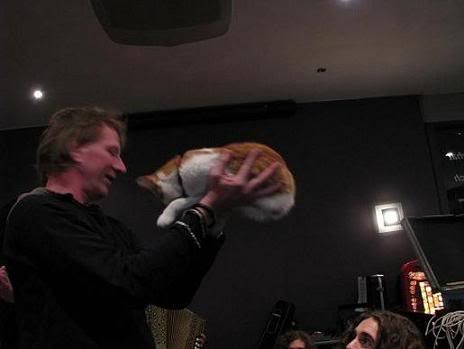 Ooshka enjoying on the backstage. She even did catch some mice outside on the canal while Dave was playing the show, so lucky night for her!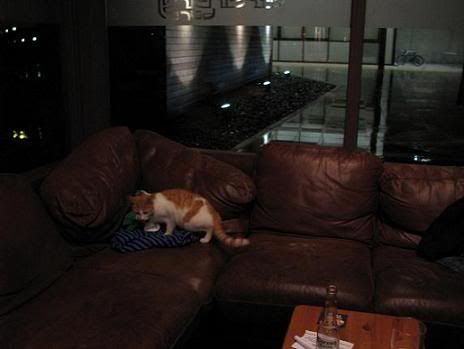 Its raining again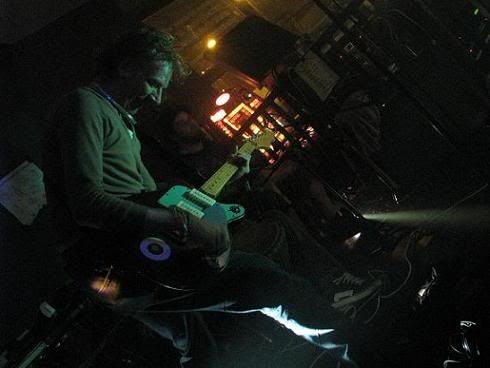 Has anyone seen Ooshka?-Dave asked the crowd.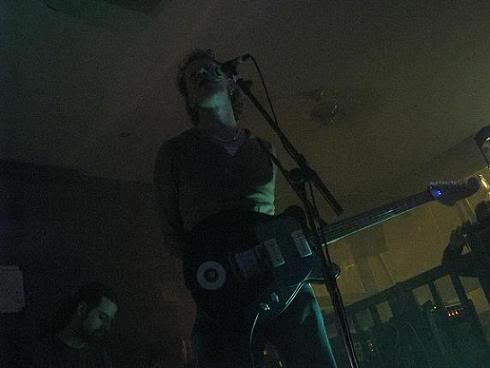 Mr. Fielding legendary ebow didn't disappoint a bit with that ethereal sound over a trancey backdrop. One step beyond.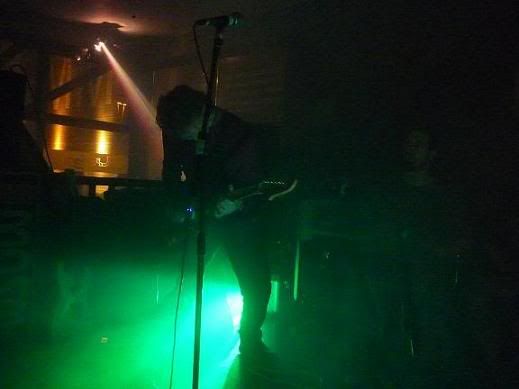 Dan Bongoman

and

Josh

played both the percussion.
Fielding is also considering to
play some gigs abroad. Germany and perhaps Spain is on the cards probably on the dance circuit. Also its possible we will see
a new release of Coconut DF
on the new year so we will post about it as soon as we have more confirmed news.
The night ended abou
t 2am with another dj dance set 'Undertone'. It made everybody dance around.
Also s
pecial mention to the sound engineer too. I forgot his name but he mentioned he was involved on the recordi
ng of

Bosnia

in the studio for new

The Reegs

double remastered cd.
Nice one.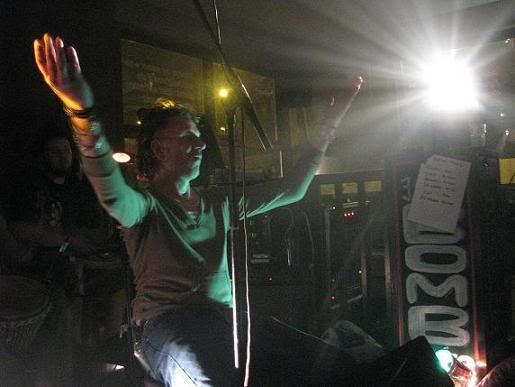 So a great night was had by all like I said and a nice gathering of some of the Lincoln finest crew. We hope to have more on the near future. Perhaps a live 'on the boat' Coconut DF show along Lincolnshire canals?

More photos on the Coconut DF Facebook group link below:
Coconut DF Facebook group
All photos by Pedro Vila.